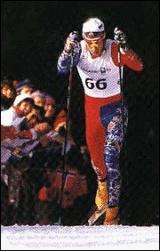 Welcome to Sportscience. Meet the site team and learn all about this new research site.


Get Involved at This Site. How you can join in at www.sportsci.org.


NEW at This Site. It's all new, so this time around we point out the highlights.


Tighter Control on Skiers' Use of EPO. Stephen Seiler looks at hemoglobin limits set by the International Skiing Federation.




Ken Daley's Newsletter features the upcoming National Conference on Technology in Physical Education and Sport.


"Thinking Out Loud" in Orienteering. Bjørn Johansen shares some of his research on cognition in this tactical sport.




Nordic scientist August Krogh, winner of Nobel prize, conducts studies in exercise physiology. The inaugural profile in this series by Frank Katch.




Should athletes nibble or gorge? In her first sport nutrition column, Louise Burke reviews the recent Paris conference on Periodicity of Eating.


Sportscience: A New Peer-Reviewed Journal. Will Hopkins invites interest in a journal to be hosted here.